Senior Management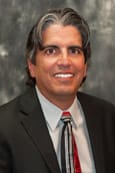 President and Chief Executive Officer
Edward Martinez, P.E., is president and founder of Zia Engineering & Environmental Consultants, LLC. (Zia). He is originally from Las Vegas, New Mexico and currently resides in Las Cruces. Mr. Martinez graduated with a Bachelor of Science degree in 1984 from New Mexico State University where he continues graduate studies in Civil Engineering.
Prior to founding Zia, Mr. Martinez worked for several national engineering consulting firms. He brings over 32 years of experience in providing engineering and environmental services throughout the United States. His driving purpose for starting the company was to provide specialty technical consulting services for commercial as well as local, state, and federal government clients. He champions Zia's corporate motto, "Quality – Commitment – Service."
Mr. Martinez has nurtured the company's growth from one person in March 2000 to over 40 people with multiple offices in the United States. Mr. Martinez has guided Zia in pursuit of federal contracts with approximately half of Zia's current revenues coming from multi-million dollar federal contracts and individual task orders with numerous federal agencies across the United States.
Mr. Martinez serves as Program Manager and technical lead on many of Zia's larger contracting efforts. In addition to the day-to-day guidance of the firm, he also continues to provide management and QA/QC support for Zia's clients and provides mentorship to Zia staff whenever possible.
"By our very nature, engineers tend to be problem solvers. Whether we are addressing a client's design project or environmental compliance issues or our own internal management needs, the feeling of defining a problem, developing a solution and then implementing it and seeing it work is the greatest satisfaction – that and a client taking the time to say, 'thanks.'"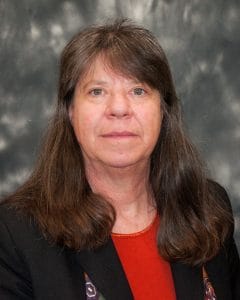 Corporate Administrator and Small Business Specialist
Shirley F. Bailey is the corporate administrator responsible for Zia's operations across the various key business functional areas. She moved to New Mexico in 1989 following a career path in federal grants with the U.S. Navy. Ms. Bailey graduated with a BBA and MBA from New Mexico State University, and MS in Government Contracting and Acquisition Management from Bellevue University (Nebraska).
Ms. Bailey has been part of the Zia team since 2002, leaving in 2008 for the Small Business Administration, and supporting other institutional entities with the New Mexico Department of Cultural Affairs (State Library) and managed her own business, Procurement Strategies which was added to Zia's capabilities upon her return to Zia in 2015.
Ms. Bailey brings over 35 years of experience in the federal and private sectors with a keen knowledge and practical hands-on application in government acquisition strategies and processes. In addition to managing the operations of Zia, Ms. Bailey provides direct consulting to entrepreneurs and small businesses helping them to start and grow in the competitive government contracting market.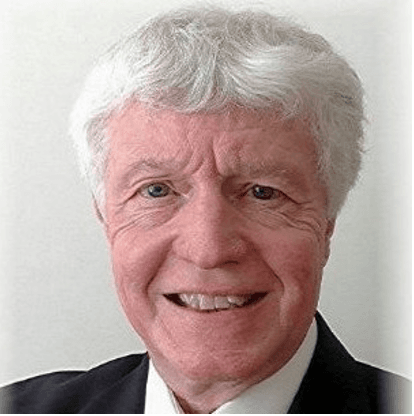 Chief Development Officer
William R. ("Bill") Dailey serves as Chief Development Officer with responsibility for overall coordination of general corporate management and growth.
With Zia in various advisory and direct management positions since 2004 Bill has over 38 years of experience in all aspects of corporate management including senior executive positions in contract administration, engineering, and IT management with companies in the Washington DC federal government market.
This experience encompasses both business development, contract administration, and direct management of diverse technical and management services for multiple DOD activities and federal civil agencies. It includes manufacturing and foreign military sales as well as extensive knowledge of Federal Acquisition regulations and contract law.
Bill holds a Bachelor's Degree in Engineering from the U.S. Naval Academy in Annapolis, Maryland and a Law Degree from the American University Law School in Washington, D.C.